Application of Tpu Heavy Duty Lay Flat Hose In Oil Gas Servi
Application of Tpu Heavy Duty Lay Flat Hose In Oil Gas Servi
Oct 12, 2019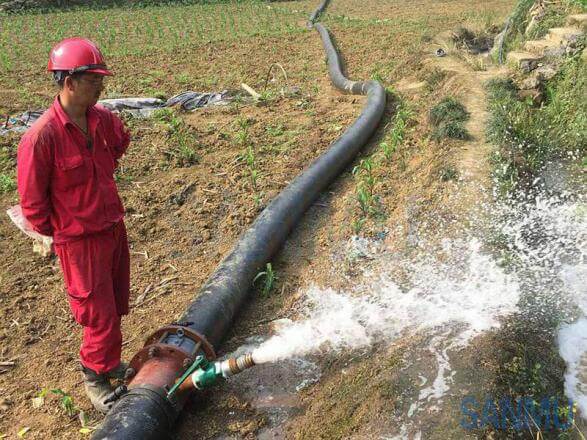 For The Most Of Oil And Gas Service Company ,Their Projects Need Many Pipelines ,Poly Pipes,Steel Pipes,And Hoses ,And They Are Used In Different Conditions Because Of Their Separate Advantages. But Considered Of The Expenses Of Projects And Costs ,Flexible And Soft Hose Is Advantageous Over Than Hard Pipe Lines In Liquids Transfer. Hose Is Light And Easily Move And Assembly ,If Hydraulic Drilling,The Large Tpu Lay Flat Hose Can Be Connected And Placed On The Ground In Short Time.Besides,It Can Discharge Big Volume Pure Water For Fracturing ,And Smooth Inner Surface Reduce The Pressure Loss When The Water Flowing In The Hose Long Distance . On The Other Hand,One Big Lay Flat Hose Can Replace Several Small Size Hoses At The Same Volumes When Working ,So Flexible Hose Can Provide Enough Water For Drilling And Fracturing .
1.The Hose Connections:
1)By Steel Or Aluminum Flange With Several High Tensile Threads ,And Fastened Permanently.
2)By Quick Couplings ,Such As Storz/Victaulic.Or Grooved Fittings
2.Hose Maintenance:
1)Avoid Touching The Sharp Substances
2)Fastening When Crossing The Craggedness
3)Keep Away From The Hose When It Working ,Especially Closed To The Couplings.